Welcome to the webpage of ELSA Denmark
ELSA Denmark is the national group among 43 in  The European Law Students' Association. Devided into three levels ELSA operates on a local, national and international stage. Where ELSA Denmark is to be found on the middel level, as a controlling and guiding organ between the international network and our local members both active and passive. ELSA Denmark represent Denmarks local groups and our national interests in the decisive process on the international level. The national board of ELSA Denmark consists of local representatives elected once a year from our local groups in Aalborg, Aarhus and Copenhagen. The board consists of a President, Secretary General, Treasurer and a Vice President for Marketing. It do also represents the three core pillars of the association called the Key Areas. Those are the areas of Academic Activities (AA), Seminars & Conferences (S&C) and our 32 year old area the Student Trainee Exchange Programme (STEP), with a Vice President for each area.
ELSA Denmark – National Board 2016/2017
ELSA Denmark – Director Team 2016/2017
With ELSA Denmarks many responsibilities, the board alone cannot take care of every task while studying. Therefore we have a tremendous help in our team of Directors, representing various areas.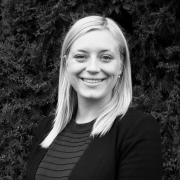 EMILIE NORUP LAURIDSEN
Director for Seminars & Conferences
Mail
seminars@elsa.dk
University
University of Copenhagen
Local Group
ELSA Copenhagen
Former positions
2015-2016 – Vice President for Seminars & Conferences in ELSA Denmark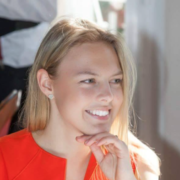 JOSEPHINE HELENE WINDAHL PEDERSEN
Director for Academic Activities
Mail
aa@elsa.dk
University
University of Copenhagen
Local Group
ELSA Copenhagen
Former positions
2015-2016 – Secretary General in ELSA Copenhagen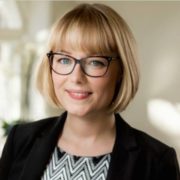 SHEILA WILLE LARSEN
Director for Moot Court Competition
Mail
aa@elsa.dk
University
Aarhus University
Local Group
ELSA Aarhus
Former positions
2015-2016 – Director for Academic Activities in ELSA Aarhus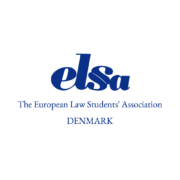 JUMANA KADHUM
Director for Institutional Visits
Mail
seminars@elsa.dk
University
University of Copenhagen
Local Group
ELSA Copenhagen
Former positions
2014-2016 – Director for Seminars & Conferences in ELSA Copenhagen